Custom mobile loading ramps are the perfect solution for optimising your logistics processes. You choose your own loading capacity, width of the ramp and many other parameters depending on your needs.
Our new customer is a company that specialises in the manufacture of health and leisure goods. We received an order to produce a mobile ramp with removable fence and increased roadway width of 2250 mm instead of the standard 2000 mm.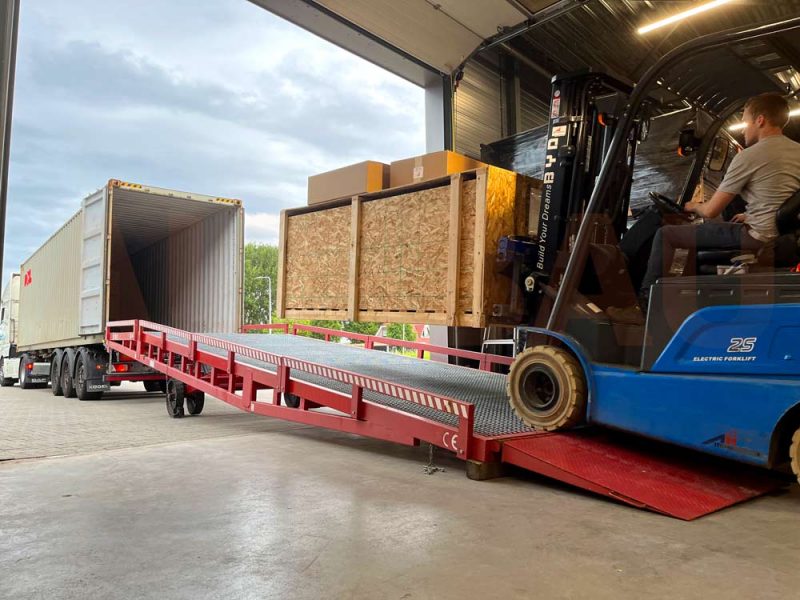 As an option, the client chose a galvanized surface of the ramp which protects the metal against corrosion and thereby extends the life of the product while maintaining its marketable appearance. The ramp was also equipped with an extra pair of wheels to improve stability.
AUSBAU is a reliable manufacturer and supplier of storage equipment. We supply equipment to over 35 countries worldwide. We produce customized loading ramps to meet any customer requirements. We work for quality and results. We have many years' experience of cooperation with companies from all over the world, and received many positive references for the quality of our products.
Our managers will be happy to advise you and help you choose the right storage equipment to improve your loading and unloading processes.