At the moment, the mobile ramp rental service is available only to customers in Poland.
AUSBAU loading ramps are known for their quality and uninterrupted operation for many years. That is why companies often buy a new AUSBAU ramp when they contact us for ramp rental. The mobile ramp's price convinces them that purchasing our equipment is more profitable. A wide range of ramps allows us to offer a model that suits the customer in terms of price and technical characteristics. In addition, our company manufactures loading ramps on an individual order, taking into account all requirements and wishes.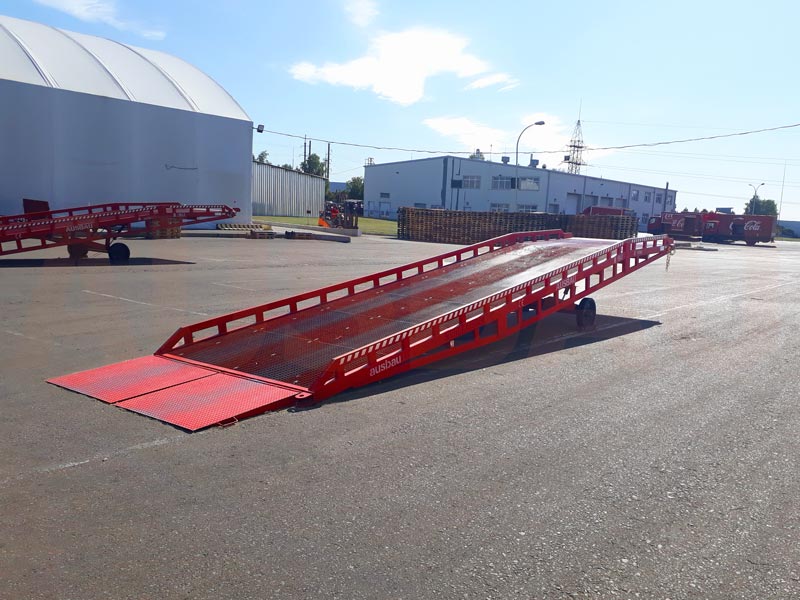 AUSBAU equipment has been in operation for many years and is a profitable investment that pays off quickly. Therefore, most companies realize the benefits of buying a new AUSBAU mobile ramp. In addition, we are always ready to buy back used ramps from the customer.
If you have any questions about ramp rental or want to buy a mobile ramp or a used ramp, please contact us or fill out the form on the website.